Terry Park Golf course located in Palmyra, Illinois
Enjoy picnics
Fishing
Camping
Hunting
Biking & hiking throughout the county
Highlights include the Gillespie/Benld trail
Muskie fishing at Otter Lake
9 golf courses and Beaver Dam State Park
Beaver Dam State Park offers picnic areas
Camping
Fishing
Archery
Hiking
Paddle boats & nature study

Macoupin County's historic Million Dollar Courthouse The County's historical sites include:
The Palmyra Opera House Restaurant
Historic downtown Girard
Macoupin County's "Million Dollar Courthouse"
The Old County Jail
Sears Addition Homes
Carlinville's historic district
Bed & Breakfasts
Union Cemetery
Mother Jones Memorial
Rt. 66
Holy Dormition Church
Coliseum Ballroom
Gillespie's Lyric Theatre
Lincoln Statue
Shipman Farm Museum
Staunton's state designated historic Main Street
Macoupin County Historical Society
Blackburn College Campus, and many old cemeteries.

Route 66 runs through the heart of Macoupin County Ethnic festivals
Carlinville Christmas Market (featured in Midwest Living)
Local events
Parades
Macoupin County Fair
Antique shopping
Orchards
Farmers' market
Historical Old Jail Renovation Fund
Through its century long history, the historic Macoupin County Jail served the residents of our county. An example of Gothic architecture, the jail is constructed of stone blocks and embedded cannon balls to prevent escape and served as the jailer residence. Since its retirement in 1988, the old jail has been a popular tourist attraction, but due to age and environmental issues, the historic jail has been closed to the public. Working with the Chamber Tourism Committee, we recognize the historic significance of the old jail, and its impact on tourism and the economy. As a result, the Macoupin County Board and the Macoupin County Community Foundation established the Historical Old Jail Renovation Fund; a tax-exempt fund for individuals interested in contributing towards improvements necessary to reopening the old jail to the public.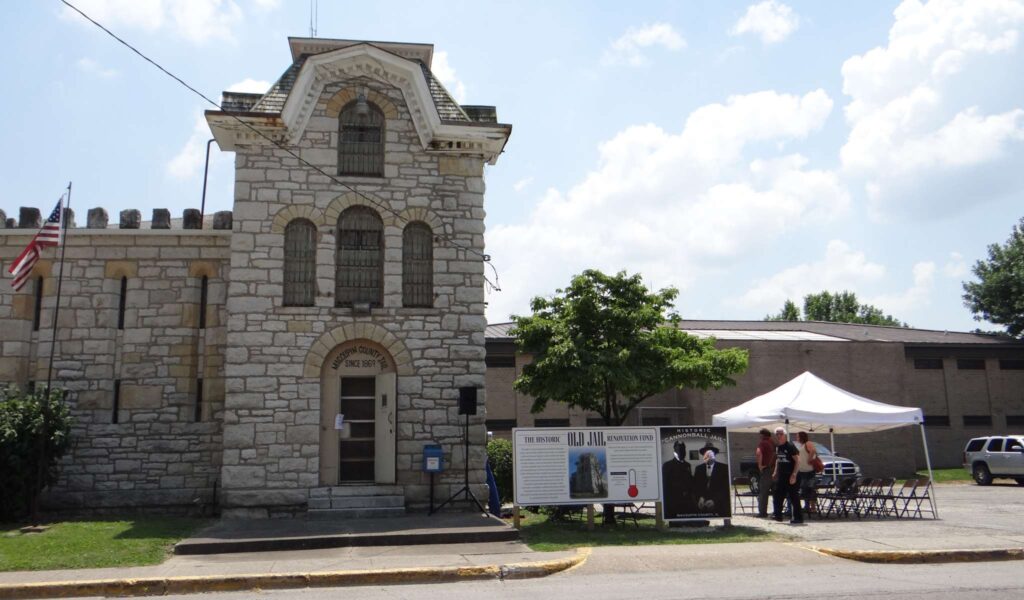 Donations can be made directly to the Macoupin County Community Foundation for the benefit of the Historical Old Jail Renovation Fund. 100% OF ALL DONATIONS GOES TO THE RESTORATION OF THE OLD JAIL.
Checks should be made out to the Macoupin County Community Foundation and returned to:
Macoupin County Community Foundation
PO Box 45
Carlinville, IL 62626
(Please include Historical Old Jail Renovation Fund on the memo line.)
For more information, please call: 217-854-3214