Macoupin County Courthouse History
Macoupin County's "Million Dollar Courthouse"
Macoupin County's "Million Dollar Courthouse" received its nickname because when construction was halted in 1870 – that was halted, not completed – it cost $1.3 million.  That would be 23.5 million dollars in today's money.  At the time, it was the biggest instance of overspending in Illinois history. 
There were accusations by county residents regarding misappropriations of funds during the construction of the courthouse. One of the commissioners, Judge Loomis was accused of using stone from the courthouse to build a grand hotel, the Loomis House, on the square.  Judge Loomis stated he purchased the stone but never produced a bill of sales.  Another commissioner, County Clerk George Holliday, was seen leaving town by train in the middle of the night carrying a carpet bag.  Public opinion was that the bag was filled with some of the money raised for construction of the courthouse.  Holliday was never seen again and it is still a mystery as to where he went.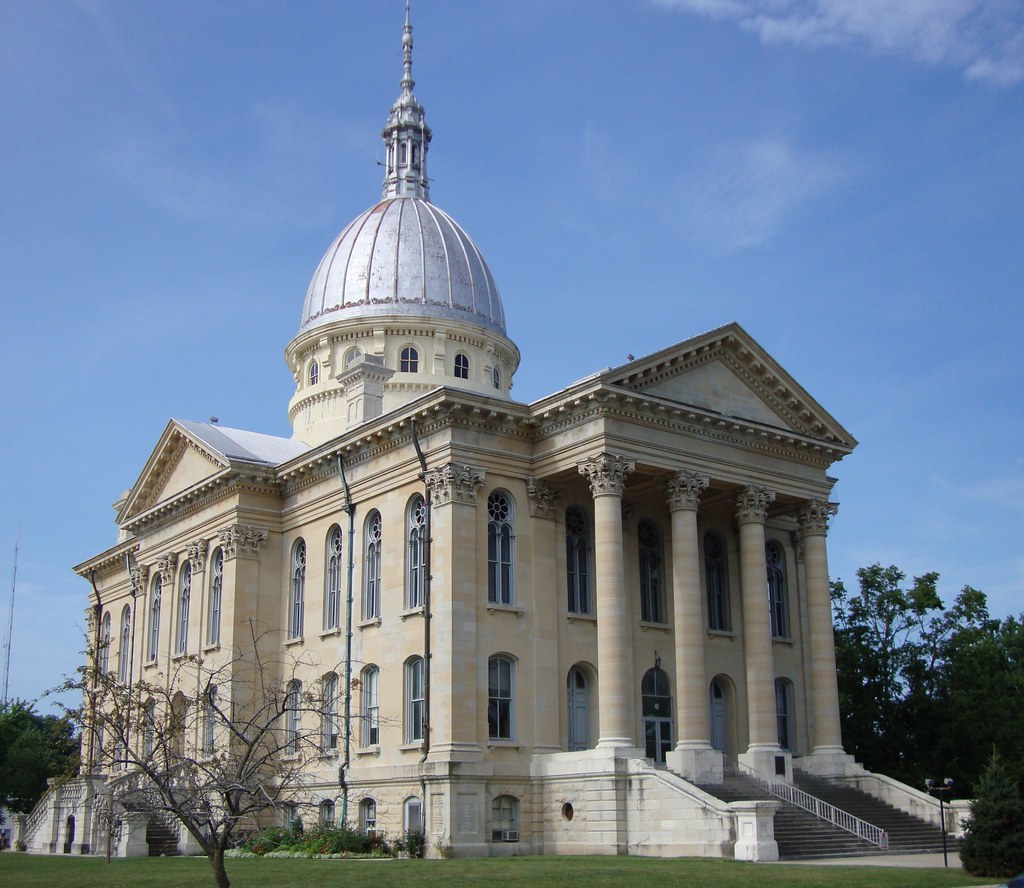 When the courthouse was opened in 1870, it was the largest courthouse in the country with the possible exception of one in New York City.  The doors, staircases, windows sills and sashes are all made of cast iron, making the courthouse the first fireproof building in the country.
It took the citizens of Macoupin County 40 years to pay off the debt.  Many lost their homes and farms because of the taxes.  There was a two day jubilee to celebrate the burning of the last bond in 1910.
The "Million Dollar Courthouse" is one of few courthouses of its age that is not a museum, white elephant, or has been demolished.  It is still a working courthouse which is open for business 5 days a week.
It stands as an awe inspiring example of what men did with their hands and simple tools a century and a half ago. Over the years, the "Million Dollar Courthouse" has become a showplace that attracts tourists, architects and artist from around the world.